Yaboi is back for the 5th installment of Fit2Gm!

…did I really just use "Yaboi"? I'm not sure a 40 year old man is allowed to use any terms that you have to look up at Urban Dictionary to define. Well anyway, lets just move along.
Fit
Once again weight loss has been in fits and starts. It also mostly came at the end of the month. Looking at my food journal I think the problem is my effort to incorporate plant based fats into my diet. For me plant based fats equals nuts: almonds, macadamia and hazelnuts.
All of these nuts, especially macadamia nuts, are high in plant based fat but low in carbs. Most of their carb content is fiber so I don't even count that part. Fiber is glucose neutral since it's mostly indigestible. It generally won't spike blood sugar or mess with ketosis…unless you overdo it. I feel like I have been eating too much of the stuff without being 100% honest about it in my food diary and a result eating more carbs than I should be.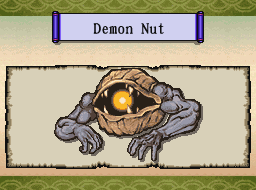 Be that as it may, the last 30-ish days has seen a net loss of weight so I probably shouldn't cry about it too much. As of this morning I am at 444 pounds. My total weight loss to date is 86 pounds. I have 234 pounds to go until I reach my goal weight of 210 pounds.
I still don't notice a lot of change in my pics, but then I see myself everyday. The people around me assure me that I am looking a little smaller all the time.
My diabetes remain well under control. I have a 30-day average blood glucose of 111, and a 90-day average of 114. That likely puts my A1C somewhere between 5.3 and 5.4. Since I met my goal of 5.4 last month it's time to set a new goal. We're going to try to get into the "optimal" range which means an A1C of 5.1 or less.
GM
BadWrongFun has launched! In the inaugural episode we discuss RPG designers that have been accused of harassment or abuse and the social quandaries surrounding owning, playing and promoting their games. You can find episode 1 here.
There hasn't been much else gaming related of the past month. I did manage to get in a game of Monster of the Week with a group of mostly stranger through a local gaming related Facebook group. It's a PBtA game, and while I'm not a huge fan of PBtA games outside of Blades in Dark it was a good time. There will be a second session to finish up the story sometime this month.
I'm also going to be hosting a Chronicles of Darkness game for the local Wrecking crew folks this month…which probably means that I'll be playing.
Probably.
I mean, I could just sit at the table and stare at folks. I guess we'll just have to see how that play out.
So…yeah. As always I'm going to try and do more gaming related stuff this month. Tune in next month to see how that went.